Made in St. Louis: Pandemic opens new opportunities as jewelry designer, model | Fashion
She built her earring collection and gave away pairs to friends, but she didn't realize she had a viable product until her husband spoke up. "I don't know how I would have done this without Brandon's support. He encouraged me from day one."
She reached out to the Women's Creative, applied for spots at its pop-up markets, and began selling.
The rose that grew • Although Mains fully expresses her fashion sense today, she had fewer choices in childhood. "I was in the foster care system. I remember drawing outfits I wish I could wear. I watched pop music videos, and I always loved the fashions," she says, "but my clothes were mostly given to me."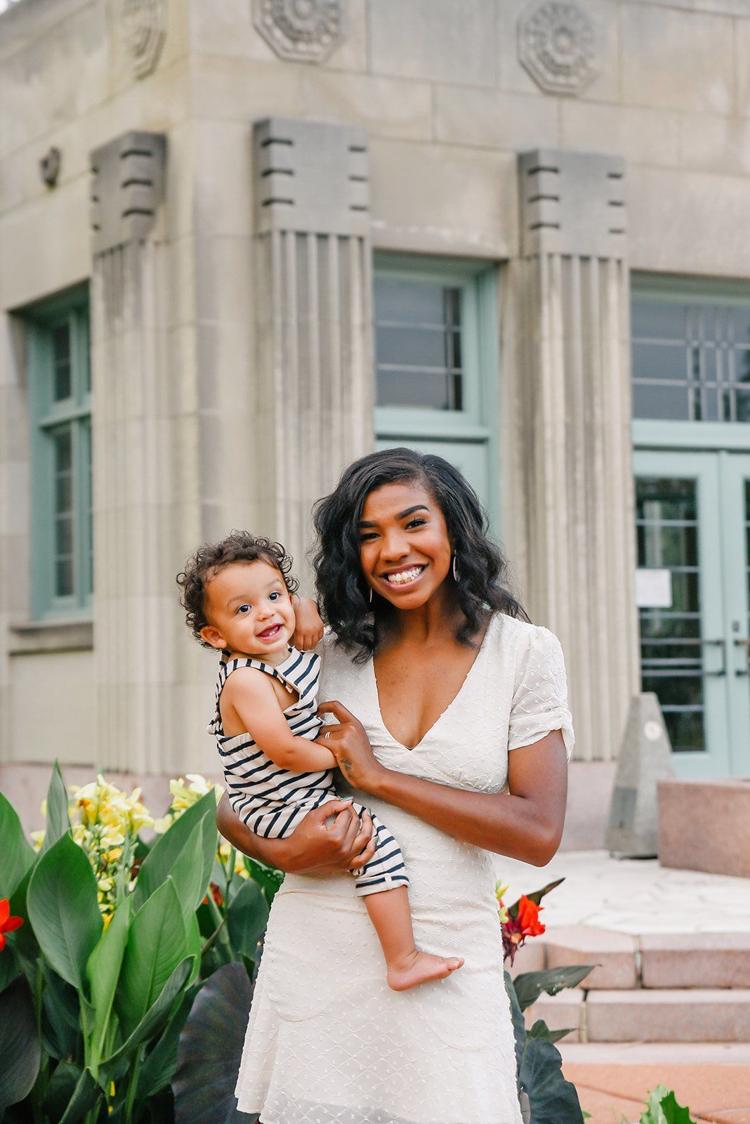 When she reunited with her biological older sister, she discovered she had a fashion past. "She said I always wore sundresses — I loved sundresses — and I was always barefoot. She called me 'Country' when I was little," Mains says.
Dance to the music • "When I was 12, I was adopted and raised in a family of 10 children; six girls and four boys. I'm right in the middle," she says. "My sister was taking dance lessons at a studio, so my parents sent me, too. I studied dance until I was 18. I went off to college but the dance environment there wasn't what I thought it would be and I left. When I came home I taught, took classes from all kinds of teachers, learned from YouTube and took online training to keep sharp."