Sophie Shirley, upon looking back on her first two seasons with the University of Wisconsin women's hockey team, was quick to credit two teammates for helping her mature into a big-time player.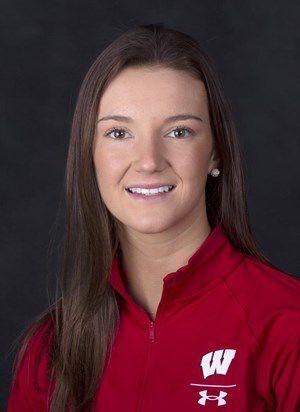 They're two of the better players the Badgers have had in the last handful of seasons. Emily Clark was Shirley's guide from their shared hometown of Saskatoon, Saskatchewan. Abby Roque was a linemate and inspiration on how to get things done.
"From my freshman year, I've had a lot of great role models," Shirley said.
Last week, it was Shirley's name that went alongside some legends of the Badgers program.
She became the 18th player to score at least 50 goals with the Badgers and did so in the fourth-fewest number of games. Only rookie goals record-holder Meghan Hunter (50 games) and the top two scorers in program history, Hilary Knight (66) and Brianna Decker (69), did it faster than Shirley's 79 games.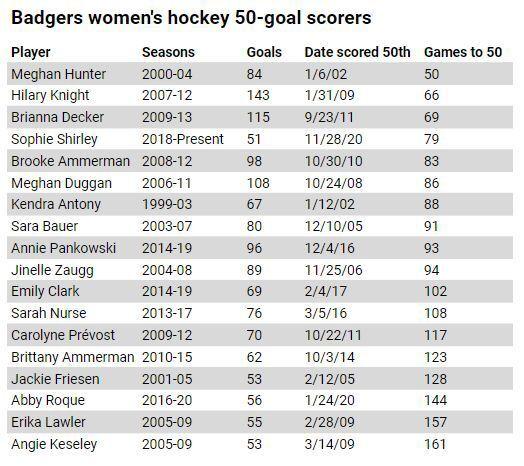 Shirley's linemate, Daryl Watts, reached 50 collegiate goals in 61 games at Boston College before she transferred to the Badgers before last season.
Together with center Brette Pettet, they form one of the most dangerous lines in college women's hockey.
"When she has the puck, she's one of those players like Watts that brings you to the edge of your seat," Badgers coach Mark Johnson said about Shirley. "Like, what's going to happen when she has the puck right now? Because it might be one of those highlight-reel shifts or plays that she's able to put together."
Read more