Let's put aside all the problems of 2020 and turn our attention to the holidays. That means it's time to joyfully head off shopping for friends and family, for colleagues and neighbors and maybe even for ourselves.
And that means it's time for a Weekend Sip tradition: the 12 Bottles of Christmas.
Once again, we've compiled a list of a dozen bottles, covering the categories of wine, beer and spirits. (And ice cream, too!) We've selected items at varying price points, so you can gift anything from a simple stocking stuffer to the sip of a lifetime. Needless to say, the list doesn't strictly apply to Christmas — the picks will generally work for any holiday or occasion.
Need more suggestions? You can always refer back to our picks from 2019, 2018, 2017, 2016, 2015, 2014, 2013 and 2012.
Oh, and one more thing: Happy holidays!
The ugly sweater bottle (er, can)
We've never quite understood the ugly Christmas sweater thing. Such apparel may represent a gleeful way to subvert the season, but it's still, well, ugly. But we can embrace the ugly sweater when it comes in liquid form. And that is the idea behind Almanac Beer Co.'s Ugly Sweater LOVE Hazy IPA ($16.99 for a four-pack). The Northern California craft brewer, which specializes in what it calls "farm-to-barrel" beer, describes this super-tasty IPA as a "jolly" sip with notes of mango and cantaloupe. But it's the image on the can of an ugly sweater that may be the real selling point for some. Almanac also puts together other festive holiday items, including a 12-can Christmas sampler and an eight-can Hanukkah one.
The red bottle
You'll need to have deep pockets for a bottle of Beringer's Eighth Maker Napa Valley Cabernet Sauvignon — it's a whopping $400, which is pricey even by California trophy-bottle standards. But this sip, from the producer that calls itself California's longest continuously operating winery, may just be worth it for its hearty taste (think blackberries and black cherries, says the Beringer team) and yet surprisingly delicate texture (the tannins are "fine grained," the producer notes). The packaging is as superlative as the bottle, with the glossy wooden case almost worthy of being used to store prized jewels. The bottle's name refers to Mark Beringer's role as Beringer's eighth winemaker — the company was founded in part by his great-great-grandfather Jacob.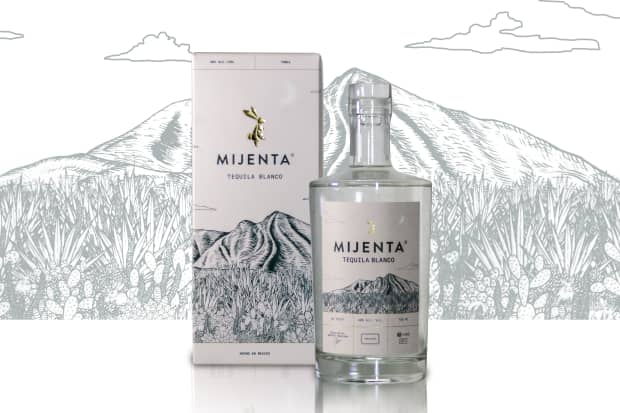 The green bottle
In this case, we mean "green" not in the color-minded sense, but in the save-the-planet one. And Mijenta, a small-batch tequila producer, says it takes the environment seriously. The company's sustainable practices include ensuring all of its packaging — the label and box — utilizes the waste from agave, the plant that goes into making tequila. It's a laudable mission, but the tequila itself — in its "blanco" (meaning un-aged) iteration ($50) — deserves praise as well. The sip is clean-tasting with a variety
…
Read more